Allied World offers a comprehensive suite of personal line products supported by superior underwriting and claims services. We take a fresh approach and recognize that no two companies, partnerships or risk events are the same. We work with our partners to tailor solutions to best meet the individual needs of our customers.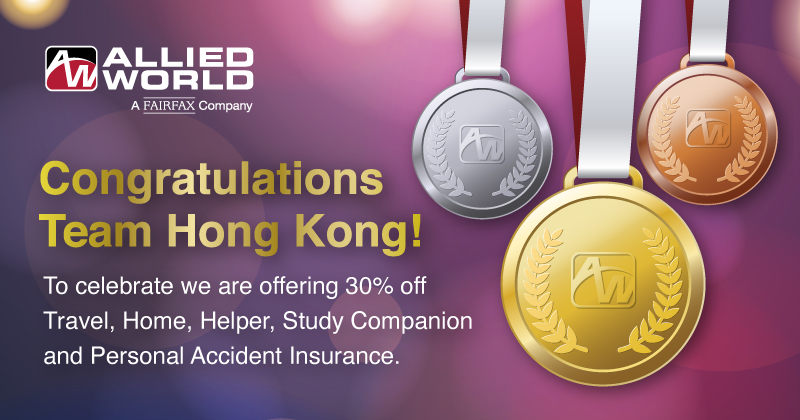 Congratulations Team Hong Kong!
To celebrate Hong Kong's success in Tokyo, we are offering 30% off selected personal insurance including: Travel, Home, Helper, Study Companion and Personal Accident Insurance. This offer will finish on the 30th of September.